Government & International Waste Solutions
Providing comprehensive waste management services to the Government Sector.
CS Waste provides industry-leading waste management services  to local and global communities, associations, governments and municipalities. CS Waste brings advanced, integrated solutions, and expertise to the Government sector to maximize resource value, while minimizing – and even eliminating – environmental impact so that both our nation's economy and our environment can thrive. CS Waste project managers, licensed engineers, licensed geologist and environmental specialists offer our clients timely, high-quality, and cost-effective solutions that take into consideration all aspects and phases of a project. Our OSHA-certified personnel and regulatory experts ensure a thoroughly trained workforce, and services that are in full compliance with regulatory requirements.

Let our Government specialists work with you to create environmental solutions that meet your needs and maintain your budget. Together we can change the way America thinks about waste.
JoAnn McCoy

CEO, Government Liason



JoAnn McCoy is an experienced senior level executive with 30 years of waste management industry experience, including 15 years in high profile leadership roles with the Fairfax County Solid Waste Advisory Board, Arlington County Public Works Waste and Recycling Division, The Metropolitan Washington Council of Governments, USAID, The Republic of Haiti, and the All Pakistan Business Forum.
Tommy McCoy

Director of International Affairs
Tommy is a senior-level executive with over 8 years of experience in the Waste Management industry. High level of success with optimizing business processes, team building, Startups, and developing Go-To-Market strategies within a small to medium-sized business environment. Tommy's unconventional and innovative views on business and leadership have attracted national attention and have earned him invitations to meet with an array of leaders and organizations, including Global United Fellowship, Feed it Forward nonprofit, Grant Cardone Enterprises, First Financial Security LLC, USAID, and the US Trade Department.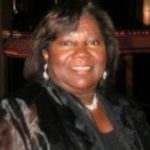 Donna Warren

Director of Environmental Policy



Over 40 years' experience with the Federal Aviation Administration (FAA) with over 30 of those years in aviation environmental policy, National Environmental Policy Act (NEPA) compliance, and noise compatibility planning.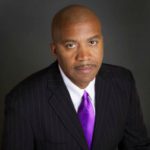 Charles Thomas
SVP, Capital Markets


Mr. Thomas provides senior technical review of deliverables to ensure all aspects of the scope are met. As a SVP with CS Waste, his work involves extensive client contact, including state and nationwide project management; program implementation; QA/QC; and liaison with Federal, State and local regulatory agencies.
Dr. Alayna B. Smiley
Environmental Engineer


Provides programs, human health assessments for existing chemicals & chemical mixtures, and vital scientific information to regions for decision making, incorporating, integration and coordinating risk reduction for the public health and the environment.
The following are examples of services CS Waste provides but are not limited to.
Hazardous/Non Hazardous Waste Disposal/Recycling
– Solvents
– Paint
– Petroleum Products
– Soil
– Acids
– Caustic
– Waste Water
– Solid Waste
– Liquid Waste
Environmental Construction
– Disaster Relief & Recovery
– Demolition
– AST/UST Removal & Installation
– Clarifier Removal & Installation
– Soil Excavation & Remediation
– Asbestos Abatement
– Confined Space Enery
– Phase I,II,III
– Permitting
– Working Plans
– Health & Safety Plans
– Sampling & Analysis
– Waste Classification